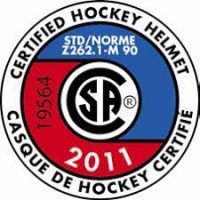 All you need are skates, a CSA-approved hockey helmet, long pants, mittens, warm sweater or
jacket. When buying a helmet please ensure your helmet has this sticker. As CSA approved
helmets are mandatory. Click HERE to learn more about shopping for skates.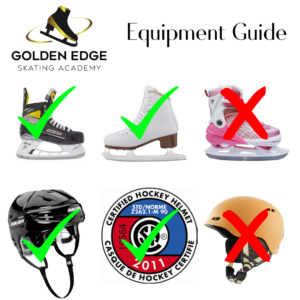 The Pre-CanSkate program is our learn to skate entry program for 1st time skaters, age 3 -5 years with no on ice skating experience.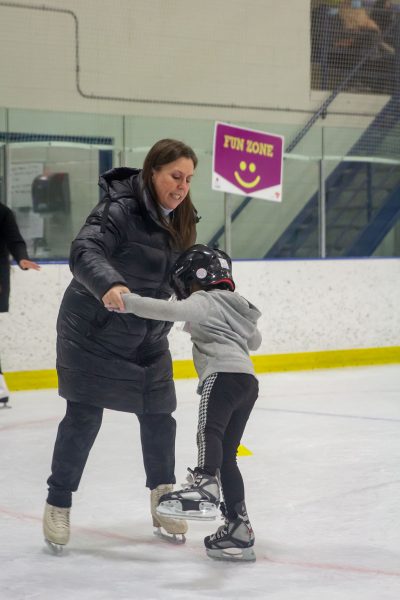 Pre-CanSkate is perfect for skaters that have never skated before to learn the basics of skating. This program will teach skaters how to safely navigate the beginning of their skating journey. Pre-CanSkate is where skaters build confidence in their ability to fall down/get up, move forward and backward, and execute two-foot jumps unassisted. Using interactive teaching aid, circuits, and games skaters will develop these skills.
Pre-CanSkate classes are 30 mins in length and teach skaters how to stand-up on their own, gain balance, move forward on the ice, move backwards and the beginning skills for on ice stops. Skaters will learn these skills in a fun environment which includes theme days, toys, on-ice games, bubbles and activities.
The CanSkate program is for skaters ages 6 – 18 of all level who want to learn to skate!
We also offer Adult Learn to Skate classes for first skater ages 18 +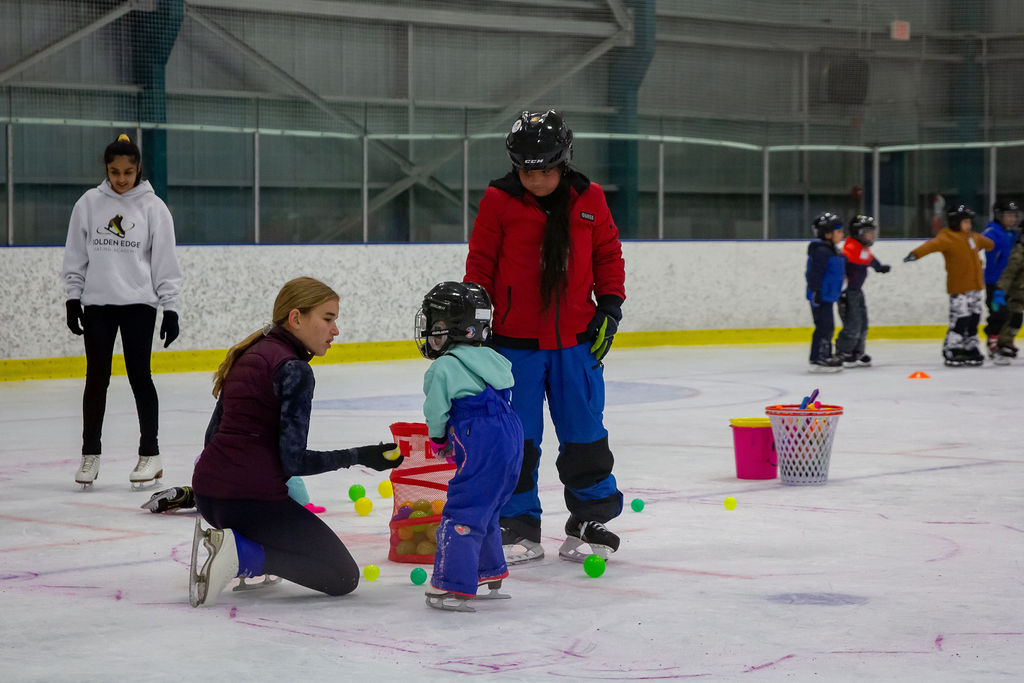 CanSkate is a dynamic learn-to-skate program that focuses on fun, participation and basic skill development. Based on Sport Canada's long term athlete development (LTAD) principles, CanSkate centers on physical literacy and the fundamental skills needed to take part in any ice sport or to skate as a recreational activity.
For beginners ages 5 – 18, as well as for those wishing to improve their basic skills whether their focus be for figure skating, hockey, speed skating or just skating for fun.
NCCP-trained professional coaches, assisted by trained program assistants.
A complete series of balance, control and agility skills taught in six stages of learning that pertain to hockey, ringette, speed skating and figure skating as well as general recreational skating.